Applying for a Refugee Status.
To qualify for the refugee status in Canada you must be referred by the United Nations, a supporting group or a referring organization. People who are under fear of persecution or are forced to flee their home country can apply for refugee status. To be eligible for refugee status you must fall under either of the following classes:
1.

Convention Refugee Abroad Class:
If you fall under convention refugee abroad class you must be:
Outside of your home country.
Unable to return to your home country due to fear of persecution because of race, religion, political instability, nationality or sexual orientation.
Convention refugees will be required to opt for the Refugee and Humanitarian Resettlement Program which will sponsor them by the government of Canada, private sponsors or by a blended visa office referral.
2.

Country of Asylum Class:
If you fall under country of asylum class you must be:
Outside your home country.
Under affect of civil war or armed conflicts.
Denied basic human rights in your home country.
If you fall under the Country of the Asylum Class you will opt for the In-Canada Asylum Program. You may also be sponsored privately and can also choose this program if you have the funds to support yourself along with your family to arrive to Canada. However you will still require a referral by the UNHCR, a private sponsor or a referral organization.
---
There are two types of program in the Canadian refugee system:
1.

Refugee and Humanitarian Resettlement Program:
Refugee and humanitarian resettlement program is for refugees who have been living in refugee camps for a considerable amount of time and are discovered by the United Nations Refugee Agency (UNHCR) and private sponsors. They aim to resettle refugees in Canada along with the support of the Canadian government. These private sponsors are known as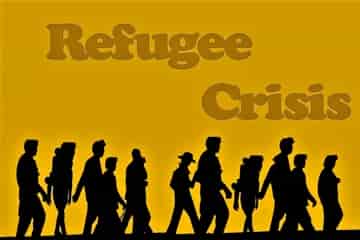 Sponsorship Agreement Holders (SAH) and sponsor refuges privately or with other people in the community. The United Nations Refugee agency (UNHCR) also has a Blended Visa Office-Referred Program (BVOR) which aims to match refugees to private sponsors. These programs make sure there are no predicaments regarding health, security and criminality while sponsoring refugees to Canada.
2.

In-Canada Asylum Program:
In-Canada Asylum Program is for refugees in Canada who have fear of persecution and potential threat of torture in their home countries. To be eligible for this program you must have no criminal convictions and any prior denied refugee claims. You must show legitimate reasons that you are a refugee and will go under a strict scrutiny process.
---
Ineligibility for Refugee Program
You may not be eligible for refugee claims if:
You have alternative options for a stable living such as in other countries.
You achieved citizenship of another country which will provide you protection.
You choose to return the country you initially fled.
The reasons why you were forced to flee cease to exist.
---
Refugee Integration Services
All refugees are provided help to settle down in Canada by the Canadian Government. The government aims to re-settle refugees for a new beginning of their life, with the help of many partners and collaborations. The "Resettlement Assistance Program" assists refuges with services and income to help them start a new life once they are in Canada. Often the income is provided for a period of about one year or until the refugees can support themselves. They are also provided basic social assistance such as airport pickups, help to find a place to live, information regarding settling in Canada and other services.
---
Private Sponsors
Private sponsors are responsible for providing financial and emotional support to refugees they sponsor until they can support themselves. Private sponsors will be responsible for helping refugees find homes, providing food and clothing. Most sponsorship's will assist refuges for a period of at least one year. If the refugee falls under the Blended visa office referred category he/she will get Resettlement assistance program income for a period of six months.
---
Resettlement Assistance Program (RAP)
Resettlement Assistance Program (RAP) is for government assisted refugees and aims to provide immediate support to refugees which include:
Greeting at airports or any other port of entry.
Interim housing.
Help to find permanent housing.
Orientation to the Canadian community.
Providing emergency contacts.
Explanation of Canadian laws, culture, climate and customs.
Briefing of the education and health system in Canada.
Explanation of the public transport system.
Personal Finance help such as setting up a bank account, budget management and how to obtain and use credit and debit cards.
Referrals to other refugee programs for best assistance.
Income support under the RAP program is for refugees who are unable to fulfill their basic needs and can be provided
Start-up allowance for housing.
Monthly Income.
Different provinces have different social assistance rates and last up to one year or until the refugees are able to support themselves with basic needs.
---
Help for Newcomer Refugee
Newcomers are helped with settlement services by provinces and territories, service provider organizations and other partners to:
Settle them in Canadian community.
Get them language training in English and French.
Find jobs.
Make them familiar with the life in Canada by admitting them in programs such as Canadian Orientation Abroad Program.
Build networks among immigrants.
Access support services for childcare, transportation, health, resources for disable people, translation services and short term counseling.
---
How to Apply
If you are referred by the UNHCR, a referral group or private sponsor you will have to fill out an application as a Convention refugee or as a humanitarian-protected person abroad. Once you have done that you will be required to pass a medical exam followed by a security and criminal check.
Is Information over-whelming for you?
Are you still confused and unable to decide which program is right for you?
Looking to hire an expert to deal with your refugee claim? The Visa Canada team can help you!